Welcome to Avis

There's no better way to see the USA than by car
Our USA car rental services are the most enjoyable way to navigate America's diverse landscapes and buzzing cities. With pick-up and drop-off points in each major airport, as well as key locations across the country—each managed by a friendly, efficient team of co-ordinators—a quick and easy arrival and departure are guaranteed.

An expanse of landscapes that include towering peaks, wide-reaching plains, rocky deserts, azure oceans and crystal-clear lakes make the United States the world's third largest country behind Russia and Canada. With its easily navigable freeways and literary-acclaimed routes, along with unique characteristics to be discovered in every state, the US is the ideal setting for an intrepid road trip.

Simply collect your vehicle from one of our convenient Avis USA car hire centres, and you'll be on the highway in no time.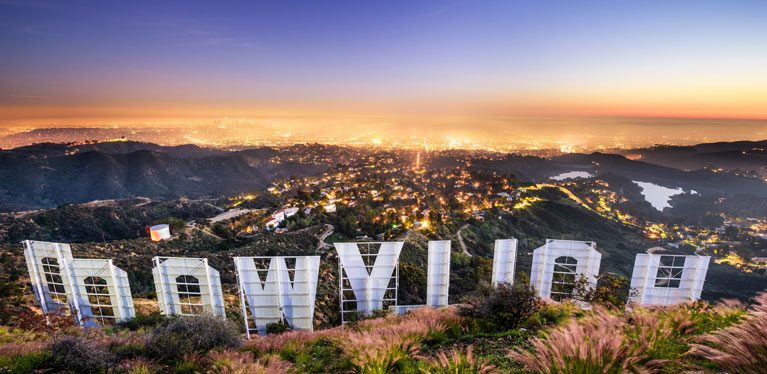 Popular car hire locations in the USA
Coupé or convertible? Unlock Avis in the USA
Come city, major town, hotel or airport, we've got you covered in America. Grab a classic jeep, convertible or coupé, or perhaps an elegant town car or a spacious SUV? Whatever you fancy for your tour of these united states, we have the perfect car for you.
And, you don't have to drive full-circle: make the most of one way car hire across the USA.
Road Trips in the United States of America
Road trips can be as extensive as you like here: it's over 2,500 miles and 40 hours' drive from New York's Lady Liberty to Los Angeles' "Hollywood" sign. That journey would lead you along iconic highways, like desert-thoroughfare Route 66, before hitting the rugged crags of the Grand Canyon.

Or, how about a classic Californian road trip? From San Francisco, cross the Golden Gate Bridge and take Interstate 80 – the transcontinental Lincoln Highway of old – through the vineyards of the Napa Valley and the looming wilderness of the Sierra Nevada, before plunging into the mature pine, cedar and oak forests of Yosemite Valley. As Lonely Planet puts it, Yosemite "makes even Switzerland look like God's practice run."

The 150-mile drive from Miami to Key West is another perfect road trip. Pass through the Everglades National Park before hitting the scenic Overseas Highway through the Florida Keys. Stop off along the way for a swim with the turtles and sharks, sunset sailing, or maybe some deep sea fishing, before arriving in Key West. Be sure to Visit Hemingway's house and his six-toed cats, try a slice of the famous key lime pie and party until late in the bars and restaurants of Duval Street.

Wherever your interests lie, you'll find a road trip to suit. Your hire car in the USA awaits … and the open road lies ahead.

Where to in the USA?
Between Alaska in the far northwest and the finger of Florida pointing out to the southeast, there are 50 states—including the Hawaiian archipelago—and 4 million miles of highway to explore in your hire car. Whether you are planning a laid-back beach crawl around the Gulf of Mexico, venturing out on a vineyard tour of Napa Valley or exploring Los Angeles' quirky neighbourhoods, there are plenty of places to discover.

On many a bucket-list is Route 66, the so-called Main Street of America. Spanning from the sky-scraping city of Chicago in the northeast to the bright lights of Las Vegas, and veering through the ranches of Missouri, the deserts of Arizona and past the mighty Grand Canyon, this iconic route offers some of the best road trips in the USA.

Over in Florida, the Sunshine State's flora-rich Everglades and balmy Florida Keys can be explored via the 150-mile US 1, aka the Ocean Highway—which links Miami with Key West. Driving along the impressive Seven Mile Bridge with the glimmering Gulf of Mexico to one side and the Atlantic Ocean on the other is certainly memorable. Once back on the mainland, thrill-seekers can make a beeline for Orlando's big-name theme parks.

Nature lovers, meanwhile, can get their fix along the Appalachian National Scenic Trail. The 2,200-mile track links Mount Katahdin in Maine to Springer Mountain in Georgia and weaves through 14 states along the way. The whole route may be a little too much to hike, so choose its best bits—Tennessee offers some spectacular forest routes—and drive the rest of the way.

And for history buffs? The 1,400-mile Blues Highway that connects New Orleans to the city of Wyoming in Minnesota makes for a memorable road trip. It received its nickname in acknowledgement of the migration of African-Americans from the rural Mississippi Delta in the south to St Louis and Chicago between 1910 and 1970.

Hire a car with Avis in the USA and you'll gain precious access to this fascinating country's many sights and cultural attractions.
Driving rules in the United States of America
Which side of the road?
In the USA, please drive on the right side of the road.

Country driving laws
In some states, mobile phones may only be used with a headset or hands-free device – you should check the law for any states you will be travelling in
If travelling on toll roads (turnpikes) keep lots of change in your car, as not all booths accept debit and credit cards
Do not overtake school buses
In some states, you may turn right at traffic lights when indicated by road signs
If pulled over by police, do not exit your vehicle. Turn the ignition off and sit patiently with your hands visible

Speed limits
Speed limits in the United States are set by each state or territory. Some states have lower limits at night, and also minimum speed limits. Please use this as a guide only, you should check the law for any states you will be travelling in.

All speed signs will be in mph.

For a standard Avis rental vehicle with no trailers:
Urban areas: 20 - 35 mph (32 - 56 km/h)
School and residential areas: 10 - 20 mph (16 – 32 km/h)
2 lane highway: 55 - 65 mph (88- 105 km/h)
Motorways: 65 - 70 mph (105 – 113 km/h)

Unless indicated by road signs.

Child safety / Seatbelt laws
Each state has its own rules and regulations about child seats and seatbelt laws - you should check the law for any states you will be travelling in

Please note - It is the child's parent / guardian or vehicle renter's responsibility to fit the child seat.

This road rules information is for provided for general guidance only. We endeavour to keep the information up to date and accurate, but any reliance you place on this information is at your own risk.


Two classic routes
A pair of dazzling stretches of track that should be on your U.S. driving-holiday radar.

Highway No. 1
The Pacific Coast Highway winds its way scenically along the California coast. Flanked with palm trees, passing the cityscapes of Greater Los Angeles, Santa Monica, Malibu and Santa Barbara, it travels through picturesque hills to the cliffs of Big Sur, probably the most beautiful stretch of track at Monterey.

Take the highway north via the famous Golden Gate Bridge of San Francisco., the boundless blue of the Pacific Ocean your constant companion. Venture south and a detour to San Diego and the Mexican border town of Tijuana is easily possible, as is an inland jaunt to the beautiful, Yucca-tree-full Joshua Tree National Park.

Route 66
This historic East-West stretch of road allows countless insights into the American history and way of life. The road goes through three time zones and offers something from everyone. There are the major cities such as Chicago, the largest city in the Midwest and the starting point of Route 66, and Los Angeles, the terminus. But more evocatively, there is also the lonely gas station, the iconic roadside motel.

Travel through the "wild west" states of Texas, New Mexico and Arizona before reaching the coast in California. From Chicago in the east, you can make a detour to the Great Lakes. The Niagara Falls are (by American standards) not too far away.

There are countless opportunities to detour off Route 66: the glittering gambling city of Las Vegas, the salt desert Death Valley, the mighty Grand Canyon and many other spectacular natural wonders such as Zion National Park.


Why choose Avis for your car hire in United States?
Fully flexible
Enjoy fee-free flexible booking with full cash refunds and no vouchers.

Savings on coverage
When you choose Avis Inclusive you can experience total peace of mind with no extras or surprises. Pay one upfront price for free Roadside Assistance Plus and 25% discount on comprehensive zero-excess cover.

Loyalty benefits
Join our free loyalty programme Avis Preferred, and benefit from priority service, discounts and more.
Safety first
From our well-maintained fleet to protecting your data, we take safety seriously. That's why we've partnered with Dettol® to ensure both hygienic rental locations and thoroughly cleaned vehicles.

Faster collection
Save time at the counter by registering your details in advance with our simple and free QuickPass. You could be on the road sooner than you think.

VIP treatment
Get priority counter service on collection with Avis Preferred. At our larger locations you can use our Avis app to go straight to your car where the keys will be waiting for you.