Welcome to Avis
Aeroporto Portela Lisboa

Lisboa
1700 008

Opening Times
Monday

06:00 - 23:59

Tuesday

06:00 - 23:59

Wednesday

06:00 - 23:59

Thursday

06:00 - 23:59

Friday

06:00 - 23:59

Saturday

06:00 - 23:59

Sunday

06:00 - 23:59
24-hour drop-off

Car hire in Lisbon Airport
Start your Portuguese adventure here

Portugal is waiting to be explored with its spectacular coastline, scenic vistas, fascinating history and charming towns.

Collect your hire car at the airport and get going - our Avis rental desk is conveniently located by the Arrivals area.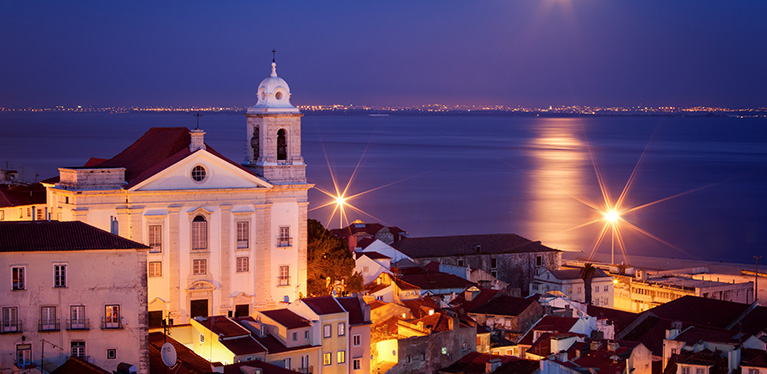 Popular car hire locations in Lisbon
Plan your journey from Lisbon Airport
The city itself is only four miles south of the airport - and can be reached via the 2ª Circular.

Lisbon is the capital city of Portugal- set right on the Tagus River (Rio Tejo). The city is made up of a number of neighbourhoods, each with their own unique charm, built on a series of hills. Your first stop should be Bairro Alto - where you'll enjoy widespread shopping and a thriving nightlife.

Fancy something more traditional? Alfama is the oldest part of Lisbon. You'll also see some of the best fado performances in the whole of Portugal. The lower town of Baixa has plenty of restaurants and galleries, and Lisbon's eccentric version of Paris' Eiffel Tower - the famous Elevador de Santa Justa.

Take a trip to Belém and see the Monument to the Discoveries. This symbolises the country's golden age of exploration. Head across the road to the Monastery of Jerónimos – an imposing World Heritage monument, and resting place of explorer Vasco da Gama. Don't leave Belém without trying the custard tarts at Antiga Confeitaria de Belém. The local pastries are definitely worth braving the long queues for.

There's so much to discover in Lisbon. Hire an Avis car to see the city in style and comfort.

Road Trips from Lisbon Airport
Lisbon is conveniently located in the centre of the west coast of Portugal, making it a good starting point for road trips further afield. If you're heading north from the airport (perhaps to Coimbra or Porto?) take the A1 motorway via the 2ª Circular. If you're driving south (to Faro for example), exit the 2ª Circular and take the Vasco de Gama Bridge.

The city of Lisbon boasts miles of stunning coastline, and some of the top beaches are only a half hour drive away – enjoy views that are second to none as you drive.

Cascais
Cascais is just a 30-minute drive from Lisbon. Guincho beach is a hotspot for sun-worshippers, as well as adventurous surfers. Make sure you take time to explore the old town, featuring exclusive boutiques and seafood restaurants where you can dine alfresco. Fancy a leisurely day out? Cascais is just the ticket.

Sintra
Take a half hour drive in your hire car from Lisbon Airport, and you'll arrive at the picturesque town of Sintra. This area features a number of major attractions, including the Palácio Nacional de Sintra, Pena Park and the Moors castle. Make sure you explore the series of labyrinthine caves at the Quinta da Regaleira estate as well. For a spectacular evening view, pick out a spot at the cliffs of Cabo da Roca lighthouse to watch the sun set over the horizon.

Porto
If you're craving a decent road trip, then head out early in the morning in your rental car from Lisbon to Porto. Featuring winding medieval streets and Art Deco architecture, Porto has plenty of charm - and it's right on the banks of the River Douro. São Francisco church was built in the 13th century and is definitely worth exploring further. The nearby neighbourhood of Miragaia is full of quaint cafés and restaurants serving traditional Portuguese cuisine.



Driving rules in Portugal
Which side of the road?
In Portugal, please drive on the right side of the road.

Country driving laws
Mobile phones may only be used with a headset or hands-free device
Do not use the horn in a built up area unless in danger
If you're caught committing a driving offence, the police can issue an on-the-spot fine
As you approach toll booths on motorways, don't use the green lanes. These are reserved for drivers using an automatic e-toll payment system. (Please speak to an Avis representative when collecting your rental car if you would like us to register you for this service)

Speed limits
All speed signs will be in km/h.

For a standard Avis rental vehicle with no trailers:
Urban areas: 50 km/h (31 mph)
Rural areas: 90 km/h (55mph)
Motorways: 120 km/h (74 mph)

Unless indicated by road signs.

Child safety / Seatbelt laws
It is compulsory for the driver and all passengers to wear a seatbelt
Children aged under 12 and less than 135cm must be seated in appropriate child restraint for their size
Children aged under 12 are not allowed to sit in the front seat

Please note - It is the child's parent / guardian or vehicle renter's responsibility to fit the child seat.

This road rules information is for provided for general guidance only. We endeavour to keep the information up to date and accurate, but any reliance you place on this information is at your own risk.