Welcome to Avis
Central Heathrow Loc
Northrop Road
London
TW6 2QA

Opening Times
Monday

05:00 - 23:59

Tuesday

05:00 - 23:59

Wednesday

05:00 - 23:59

Thursday

05:00 - 23:59

Friday

05:00 - 23:59

Saturday

05:00 - 23:59

Sunday

05:00 - 23:59
24-hour drop-off

Find your perfect hire car at London Heathrow Terminals 2, 3 and 4
We know that you will be landing at London Heathrow after an arduous journey. So we aim to get you into your hire car as quickly as humanly possible. Our rental station is just a short shuttle bus ride from terminals 2, 3 and 4. You'll be on the open road in no time.

If you're arriving at Heathrow Terminal 2, we now offer a Fast Track pick-up service from right outside T2's arrivals hall. Landing at T5? You can collect your car from Terminal 5's short-stay car pack on level 4.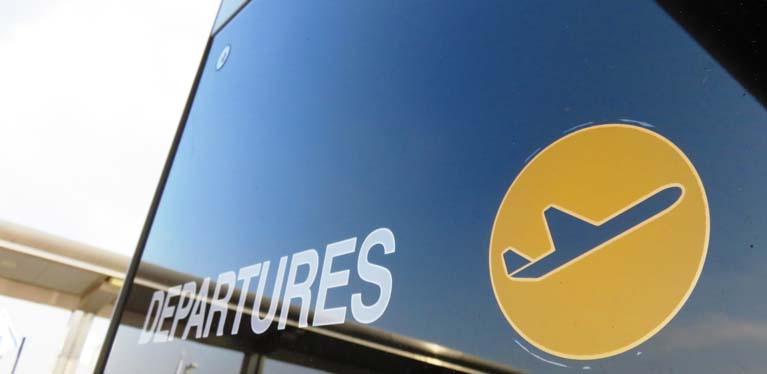 The car you pick is the car you get
Our curated collection of stylish hire cars with attitude, the Avis Select Series offers you the chance to accelerate away from Heathrow Airport in the exact model you fancy.

Avis Select Series is available at many major airports and city locations in the UK, Ireland, Austria, France, Germany, Spain, Italy and Switzerland. Book your chosen car in the exact same way as you would our standard fleet.

Explore Avis Select Series
Plan your trip from Heathrow
From Heathrow Airport, it's a 12-mile drive to Central London and its history, iconic buildings, world-famous Theatreland and sensational music venues and restaurants.

Then, after visiting a selection of London's approximately 30,000 shops, 6,000 restaurants, 7,000 pubs and encyclopaedic list of heritage attractions, you may be ready for adventures further afield.

Beyond Heathrow
There's so much to discover in the United Kingdom

Just over an hour's drive west of London are the tearoom-filled villages of the Cotswolds, from there keep on driving to the ancient academic city of Oxford.

Or explore the wild moors and surfer-friendly bays of the southwest. En route, take in the city of Bath, a spa destination since Celtic times. Or cross the border into Wales for the second-hand bookshop capital of the world, Hay-on-Wye, or Swansea's sublime, sandy neighbour Rhossili.

Head north from Heathrow for the Minsters of York and small town charms of Yorkshire, and beyond to Wordsworth country, in the idyllic Lake District. Further north, uncover the stunning Northumberland coast.

Pass into Scotland and the golf courses of North Berwick. From Edinburgh it's a 15 minute hop to hilltop Rosslyn Chapel, made famous by The Da Vinci Code. Glasgow and 16th-century Stirling Castle are nearby. Continue climbing for the Grampian Mountains, the Cairngorm massif and the jagged west coast.


Discover more …
We know getting the small details right can make a big difference, so here are some trusted travel tips to help you enjoy your journey from Heathrow.

Don't get lost …
To make your journey even easier, we can include a sat nav with your car so you can relax.

Finish with a smile
Heathrow Airport is clearly signposted from all major motorways. Simply exit the M4 at Junction 4, follow the signs to Heathrow and head towards Terminal 4. You'll soon see signs for Avis car rental return.

Return your car when it suits you
You can return your hire car out of hours, because we understand flights run through the night. Just tell us in advance.

Your hire car in London awaits … and the open road lies ahead.

Don't forget the London Congestion Charge
This hire station is not in the London Congestion Charge zone but drivers travelling into central London between 7am and 6pm on Monday to Friday will have to pay the charge on a daily basis. Drivers should look out for the Congestion Charge signs en route.

Find out how to pay the charge. We can process the payment on your behalf for the first day of your hire, so you have more time to relax and enjoy the journey. Just let us know when you collect your car.

Dartford Crossing

Passing through the Dartford Tunnel? Please note that the small toll charge can no longer be paid at the barriers; drivers must pay online in advance or by midnight the following day. This site explains the payment system in more detail.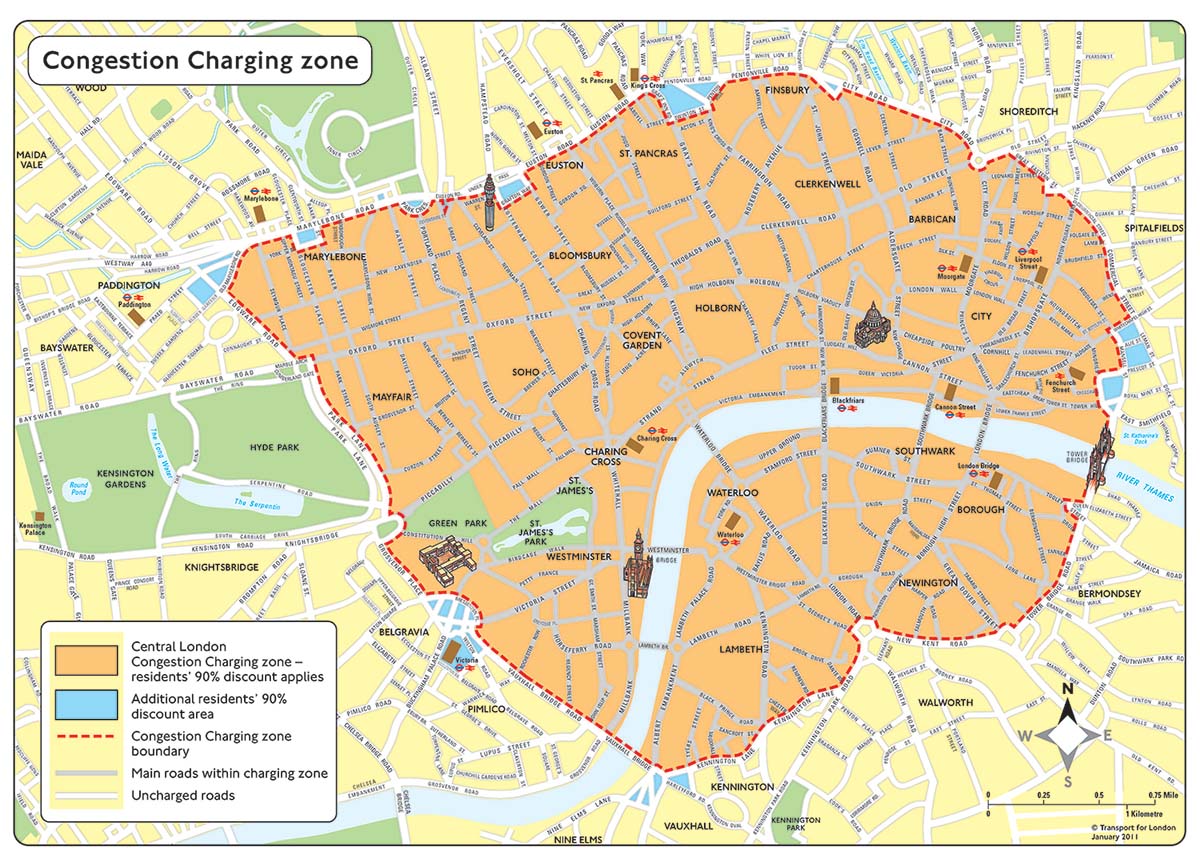 Driving rules in United Kingdom
Which side of the road?
In the United Kingdom, please drive on the left side of the road.

Country driving laws
Mobile phones may only be used with a headset or hands-free device
Use the outside lane to overtake on motorways and dual carriageways
There is a congestion charge payable when driving in London
Zebra crossings (black and white stripes on the road) give pedestrians right of way to cross the road

Speed Limits
All speed signs will be in mph.

For a standard Avis rental vehicle with no trailers:
Urban areas: 30 mph (48 km/h)
Rural areas: 60 mph (96 km/h)
Motorways: 70 mph (112 km/h)
Unless indicated by road signs.

Child safety / Seatbelt laws
It is compulsory for the driver and all passengers to wear a seatbelt
Children aged under 12 or less than 135cm tall must be seated in an appropriate child restraint for their size

Please note - It is the child's parent / guardian or vehicle renter's responsibility to fit the child seat.

This road rules information is for provided for general guidance only. We endeavour to keep the information up to date and accurate, but any reliance you place on this information is at your own risk.